Welcome to Bonnie's Hysterical Fiction page!
Hysterical Fiction - What's That?
Hysterical fiction happens when an author's research into the past hits the proverbial brick wall and then runs amok. It answers all the what ifs and supplies all the whys and wherefores. It recreates the passion of young lovers, the tears of the bereaved, the terror of those in peril. Best of all, it breathes life into persons long dead, and lets them speak to us from the perspective of the past in syllables which we understand today.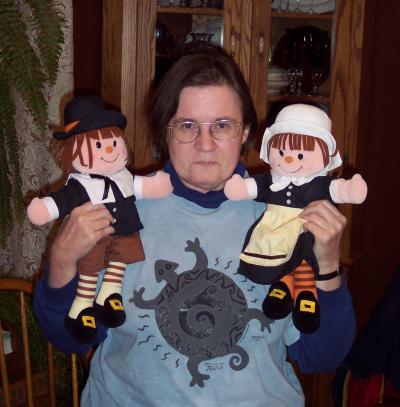 During my study of family history, I have encountered many questions about my ancestors that are not answered by records from the past. I began constructing fictionalized family sagas to find my own answers to these questions.
In the process of writing, I found that the every day stories of ordinary people of the past are important in the same way that our own lives are important today. We fight the same battles, build the same personal monuments, and can end our lives with the same sense of accomplishment as did our ancestors.
My hobby of writing hysterical fiction has grown into a series of American women's stories woven against the background of their times. Encouraged by interest from my family and friends, I have decided to self-publish the stories one at a time, as finances permit.